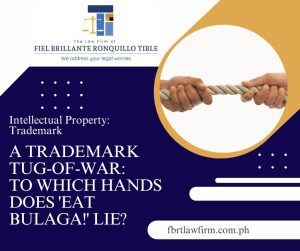 It's a typical day for the Filipino household. The smell of Adobo lingers around as Nanay sets the table for lunch. Meanwhile, Tatay is standing near the television with a confused face as he recognizes that his favorite noontime show seems to be airing a replay episode. Suddenly a livestream video on Facebook catches your attention as the Dabarkads are at the Eat Bulaga! studio. You called your parents after realizing it was a different episode from what's being shown on the tv. Suddenly, Vic Sotto says something that leaves everyone in shock. "Simula ngayong araw, May 31, 2023, kami po ay magpapaalam na sa TAPE Incorporated. Karangalan po namin na kami ay nakapaghatid ng tuwa't saya mula Batanes hanggang Jolo at naging bahagi ng buhay ninyo. Maraming-maraming salamat sa inyong lahat. Hanggang sa muli. Saan man kami dalhin ng tadhana, tuloy ang isang libo't isang tuwa…."
'Isang Libo't Isang Tuwa,' a Phrase Seeking a New Home.
Who would have thought that humans and pets are not the only ones seeking a place to call home? The 44-year-old noontime show, Eat Bulaga!, bid goodbye to its beloved viewers in the announcement of the hosts parting ways with the show's production company, Television and Production Exponents (TAPE) Incorporated (GMA Network, 2023). However, in a Facebook live stream, Tito Sotto, Vic Sotto, and Joey de Leon, known as the TVJ triumvirate, gave assurance that wherever they may be, they would still bring smiles to the Filipinos. With this, various individuals were curious about what would happen next to Eat Bulaga! and where fate would bring them in their desire to continue being a source of happiness and entertainment to the people.
As the group of hosts, popularly known as Dabarkads, comprising the TVJ trio, alongside Jose Manalo, Wally Bayola, Allan K, Paolo Ballesteros, Ryan Agoncillo, Maine Mendoza, Ryzza Mae Dizon, and Carren Eistrup announces how TV5 has warmly welcomed their family in the said television network, a new issue arises in what their show would be called. In taking off in this new chapter for the noontime show's hosts, it has piqued the interest of many of what this chapter would be titled. With the surrounding matters in the name, 'Eat Bulaga!,' there were doubts and guesses of whether the show's name would also follow the Dabarkads at TV5 or whether it would stay in the comfort of its home for 25 years in GMA.
A Guessing Game? More like Tug-of-War.
With the desire to create new memories and share laughs with the people, both TVJ and TAPE Inc. have expressed their aspiration to continue bringing joy in the afternoon through the show 'Eat Bulaga!.' Nonetheless, the very name, brand, and logo that Eat Bulaga! possesses has been caught in the tug-of-war by TVJ and TAPE Inc. with their discussions on how it has been trademarked and who has the right to use Eat Bulaga!. TVJ shares with the public how Joey de Leon is the one who originally thought of the title, 'Eat Bulaga!,' way back in the show's first airing in 1979 (Siazon, 2023). With this, Tito Sotto emphasized that through TVJ, Eat Bulaga! was born and made known to the world. Despite mentioning how TAPE Inc. only filed for merchandising under Eat Bulaga!, he stressed that they are filing for ownership of Eat Bulaga! under entertainment services as provided by Section 41 in the Intellectual Property Office (IPO). Trademark Nice Classification 16, 18, 21, and 25 (paper, leather, kitchenware, clothing, and similar goods) respectively were the only ones registered under TAPE Inc. This then highlights that Eat Bulaga! was filed under TAPE Inc.'s ownership for matters concerning goods.
In addition to this, Tito Sotto argued that TAPE Inc. has done this filing in bad faith due to how TVJ were the ones to invent the said brand and given a name to it since 1979. He further questioned how TAPE Inc. became the owner, and that TAPE Inc. should have acknowledged TVJ and coordinated with them in Eat Bulaga's registration and legal ownership with the IPO. If one looks into the laws and jurisprudence of these kinds of matters, one would see how, unless the creator gives up ownership, the creator is still the owner. As articulated in Section 151 of the Intellectual Property Code of the Philippines or Republic Act No. 8293 (RA 8293), "any person who believes that he is or will be damaged by the registration of a mark may file a petition to cancel the registration" to be directed to the Intellectual Property Office of the Philippines' (IPOPHL) Bureau of Legal Affairs (GOVPH, 1997). With this, TVJ filed before the IPO a petition seeking the cancellation of the trademarks 'Eat Bulaga!' and 'EB' on the ground that it was registered fraudulently.
If It's Canceled, Then What Would Happen?
What would change if the petition bears fruit in canceling the trademark of 'Eat Bulaga!' and 'EB'? Let's first understand what is a trademark and how important it is for its owner's utilization. As constituted by RA 8293, a trademark is a recognizable symbol, design, term, or phrase that a company or other entities use to set its products or services apart from those of competitors (ibid). In being a form of intellectual property, trademarks give a distinction and a unique identity to its owners and businesses which also aids consumers from being confused or deceived. Hence, providing a competitive edge to businesses. Furthermore, applying for a trademark as one's intellectual property provides for the guarantee of the creator's exclusive rights as intellectual property is a crucial respect of legal frameworks not only in the country, but also worldwide. Intellectual property, as defined by Section 4 of RA 9293 as "all creations of the mind, both literary and artistic, as well as inventions, scientific discoveries and industrial designs," ensures the owner's legal protection and legal utilization for specific purposes. These purposes include the realm of merchandise, entertainment, and creative arts to aid consumers in easily associating brands and services with a specific person, organization, or company (ibid).
In the case of Eat Bulaga!, the name, brand, and logo of Eat Bulaga! and EB is legally registered under TAPE Inc. in the IPO but only for classes 16, 18, 21, and 25, as may be searched on the official website of the World Intellectual Property Organization (WIPO). Until its expiration on 14 June 2023 and until the petition is not yet granted, TAPE Inc. is the one who has the privilege of its exclusive usage and of the financial profits that may serve the company in its utilization and innovation. It must also be taken into account that the registration can be renewed by TAPE Inc. However, due to the petition of TVJ, TAPE Inc. must file an answer to the petition. If both parties are able to negotiate their way to a peaceful agreement, there shall be a Compromise Agreement to be authorized by the Bureau of Legal Affairs which shall then regard the case as resolved. However, if no settlement is reached, this matter will be sent to an adjudication officer for proper resolution or conclusion as stated by the IPOPHL (Serato, 2023).
Eat Bulaga! A Surprise Awaits.
The play of words in a children's game has experienced a lot in a span of about five decades. It has given people the opportunity to feel various emotions such as delight, amusement, sadness, pain, relief, gratefulness, heart flutters, and a whole lot more. It was able to make households more vibrant, make roads more cheerful, and make noontimes more exciting. It has even changed numerous lives over such a long span of time. It has truly marked a lovely spot in the hearts of its hosts, production team, and viewers with the memories they share with Eat Bulaga! Now, with one of the most challenging dilemmas it's facing, the tug-of-war with its trademark and intellectual property rights, everyone awaits what the future chapters hold. Each individual is holding onto the feeling of anticipation that it would be a surprise that would serve justice and joy.
Written by Trish Ignacio.
Reference:
GMA Network. Eat Bulaga!: Tito, Vic, at Joey, tuluyan nang nagpaalam sa TAPE Inc.!. [Video].  Youtube. https://www.youtube.com/watch?v=lJVUoPy1lN4
GOVPH. (1997). Republic Act No. 8293. GOVPH.https://www.officialgazette.gov.ph/1997/06/06/republic-act-no-8293/
Royandoyan, R. (2023, June 8). Explainer: Eat Bulaga and its intellectual property headaches. Philippine Star. https://www.philstar.com/business/2023/06/08/2272402/explainer-eat-bulaga-and-its-intellectual-property-headaches
Serato, A. (2023, June 12). Joey de Leon can't believe trademark tug-of-war over show title 'Eat Bulaga!'. PEP.ph. https://www.pep.ph/news/local/173876/joey-de-leon-eat-bulaga-trademark-war-a718-20230612
Siazon, R. (2023, June 20). Vic Sotto on Eat Bulaga! trademark: "Kukunin lang ng kung sinu-sino? Aba! Hindi puwede.". PEP.ph. https://www.pep.ph/news/local/174023/vic-sotto-eat-bulaga-trademark-a716-20230620-lfrm